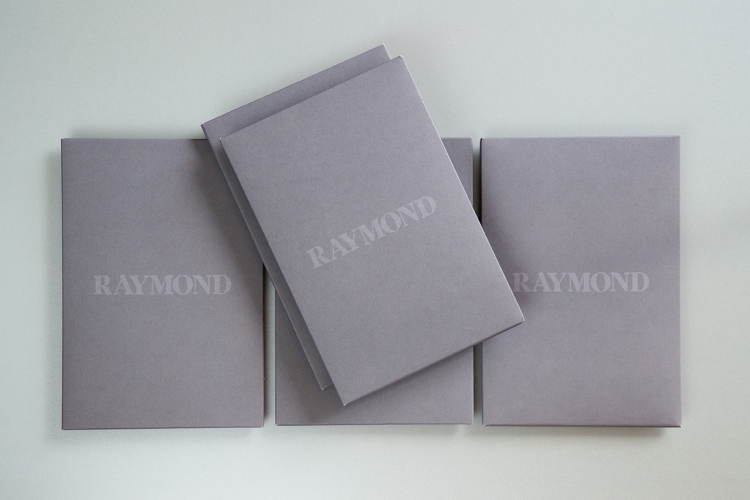 Arjowiggins Graphic and Antalis have launched an innovative new campaign with typography designer Daniel Reed, featuring a crafted brochure that showcases a new font, taking inspiration from Ernest Raymond Reed, Daniel's war-hero grandfather.
Launching to coincide with Remembrance Day (11 November), the brochure highlights the distinguished printing qualities of Cyclus and Cocoon Offset 100% recycled paper. It heroes the simply titled 'Raymond', a brand-new serif style font inspired by Daniel's late-grandfather's time in WWII. The typeface is featured in a beautifully designed A5 brochure featuring a grey spot colour outer and cover, several pages of typeset font as well as wartime images of Raymond, which capture his courageous, daring, bold and sophisticated qualities.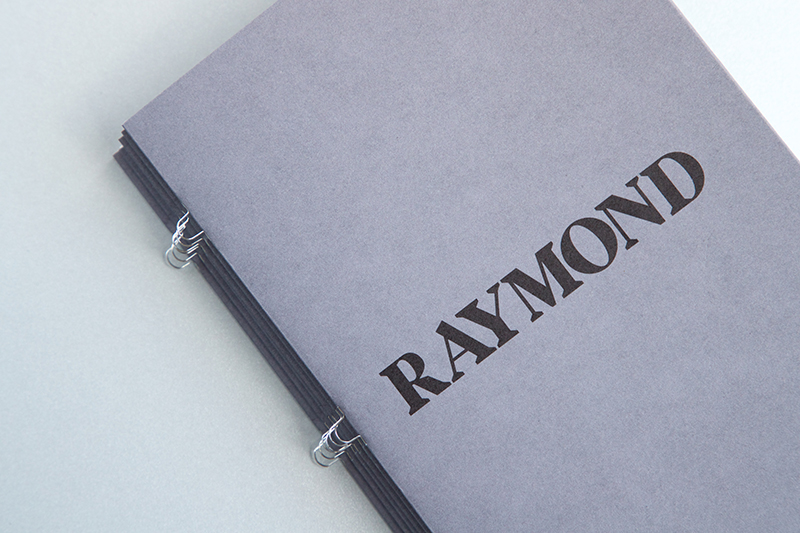 Using a loop stitching feature to complement the look and feel of the paper the brochure, produced by ASAP Digital, features Cocoon Offset (120gsm, 250gsm and 350gsm for outer packaging, cover and inner leaves) and Cyclus Offset (115gsm and 250gsm for inner pages and card). The paper enhances the overall finish and brings the typeface and powerful photography to life. A 272 Sakurai B2 litho press was used to print the outer and cover using black and pantone cool grey 11 inks with the inner pages and leaves printed on a HP Digital 7900 Indigo Press.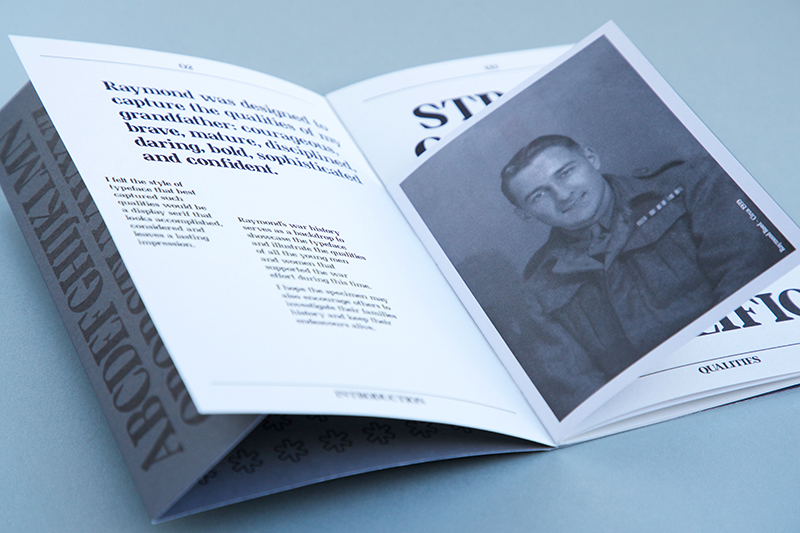 The Arjowiggins Graphic and Antalis' campaign will feature a teaser e-shot, mailer to designers, printers and end users, and social media competition for a chance to win one of five exclusive licenses for the typeface.*
Angela DeVorchik, Operational Marketing Manager at Arjowiggins Graphic UK says,
"We're delighted to have had the opportunity to partner with Daniel Reed to showcase how our Cyclus and Cocoon papers can help create a brilliantly engaging and genuinely tactile product. It was important for Daniel to present his work at the highest quality and we're proud to say the results are outstanding."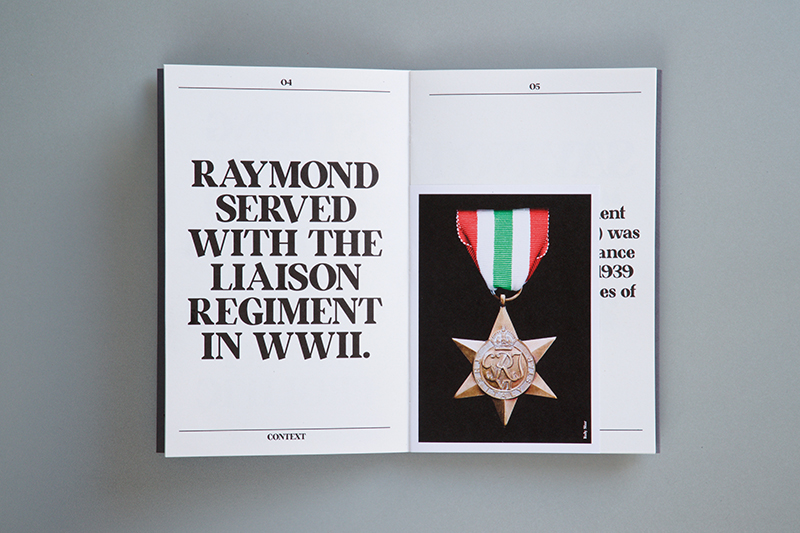 Mark Hutchinson, Director at ASAP Digital Limited, says,
"Having worked with Daniel on previous projects, we were really excited to support Raymond, especially with his grandfather's inspiring backstory and personal history throughout the brochure. The project has been completely individualised, with hand-folded inner-leaves, distinct images and powerful words, all printed on Cyclus and Cocoon paper that really brought the piece to life."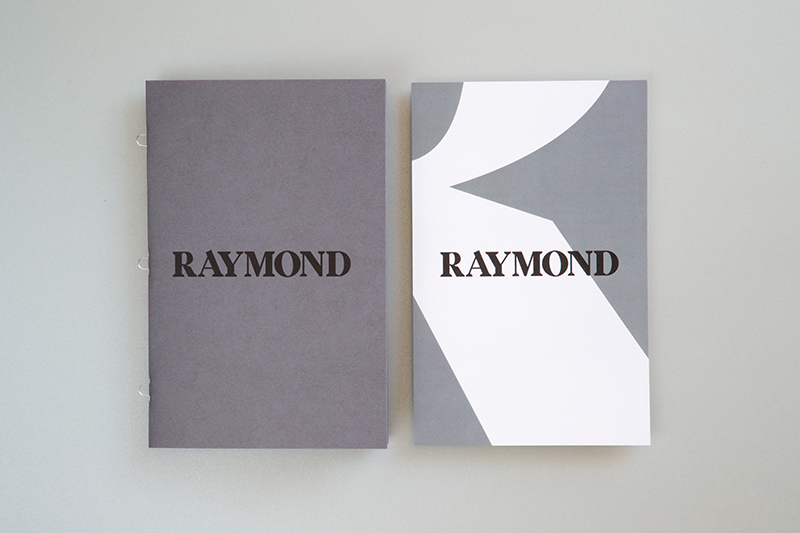 Alison Burrows, Paper Consultant at Antalis UK, says,
"The brochure turned out beautifully and truly displays Daniel's typeface in a way that enhances the overall look and feel whilst also supporting the personalised narrative throughout. We're thrilled to have had the opportunity and look forward to seeing the response on the project."

By printing Raymond on Cocoon and Cyclus 100% recycled paper rather than a non-recycled paper, the environmental impact was reduced by**: 974kg of landfill, 169kg of CO2 and greenhouse gases, 26,907 litres of water, 2,054kWh of energy and 1,582kg of wood.
**Sources: Comparison between respective impacts of recycled papers produced by Arjowiggins Graphic and equivalent woodfree papers (BREF data for a virgin fibre paper – non-integrated production). Carbon footprint assessed by Labelia Conseil in accordance with the Bilan Carbone® methodology.
*Raymond Free Prize Draw - Terms and Conditions
1. Arjowiggins Papiers Couchés, a French Société par Actions Simplifiée, having its registered offices 32 avenue Pierre Grenier, 92100 Nanterre, France registered in the Trade and Companies Register of Nanterre under the company number 393 361 134 (hereinafter referred to as "AW Papiers Couchés", is organizing a competition which rules are defined below in partnership with Antalis UK Ltd (company no 1088345) whose registered office is at Baker & McKenzie LLP, 100 New Bridge Street, London EC4V 6JA. AW Papiers Couchés and Antalis shall be hereinafter referred to as the Promoter.
2. The competition is open to residents of the United Kingdom aged 18 years and over except employees of the Promoter and their close relatives and anyone otherwise connected with the organisation or judging of the competition (hereinafter referred to as "the Participant(s)")
3. There is no entry fee and no purchase necessary to enter this competition
4. By entering this competition, the Participant is indicating his/her agreement to be bound by these terms and conditions
5. Route to entry for the competition is defined in section 10 and rules governing the competition are available via the following link https://recycled-papers.co.uk/news-and-features/raymond and https://about.antalis.co.uk/raymond-terms
6. Only one entry will be accepted per Participant over all 5 social media channels. Multiple entries from the same Participant will be disqualified.
7. All participants must be registered on Facebook, Twitter or Instagram
8. The opening date for entries is 0900hrs 8th November 2018. The closing date for entry is 1800hrs 30th November 2018. After this date no further entries to the competition will be permitted
9. Dates times and activities are subject to change
10. The competition will be run on the Promoters pages on the social networks Twitter, Instagram and Facebook. The Participant will enter the competition as follows:
Twitter – the Participant shall retweet a competition post and follow @ArjoGraphic or @Antalis_UK to enter
Instagram – The Participant shall like and comment on a @arjowiggins_graphic or @antalisuk competition post to enter
Facebook – the Participant shall like and comment on the Antalis UK page competition post to enter
11. No responsibility of the Promoter can be accepted for entries not received for whatever reason.
The Participant acknowledges and accepts that the sole obligation of the Promoter with regard to the competition is to make the link: https://recycled-papers.co.uk/news-and-features/raymond and https://about.antalis.co.uk/raymond-terms to access the terms and conditions of the competition and make available @ArjoGraphic or @Antalis_UK on Twitter, @arjowiggins_graphic or @antalisuk on Instagram and the Antalis UK facebook page (except if the above mentioned link, social media handles, page are not available due to - and this list is not exhaustive - any technical, hardware or software failure of any kind as described in the following paragraphs) in order to enable the download of content that allows the entry into the competition.
The Promoter cannot be held liable for - and this list is not exhaustive - any technical, hardware or software failure of any kind, risks of contamination from any viruses on the network and the lack of protection of certain data against misappropriation.
Entering the competition implies knowing and accepting the characteristics and limitations of the Internet and the social networks functioning in terms of technical performance, response times for consulting, and for querying or transferring information and presence of "cookies" as the case may be.
12. The Promoter reserves the right to modify the terms and conditions of the competition, any such update will be available when posted via the following link https://recycled-papers.co.uk/news-and-features/raymond
13. There are 5 Raymond font licenses to be won as prizes as follows:
One font license to be won on @ArjoGraphic twitter channel
One font license to be won on @arjowiggins_graphic Instagram channel
One font license to be won on @Antalis_UK twitter channel
One font license to be won on @antalisuk Instagram channel
One font license to be won on Antalis UK Facebook page
14. No cash or other alternatives will be offered. The prize is not transferable. Prize is subject to availability and we reserve the right to substitute any prize with another of equivalent value without giving notice.
15. The Participants will be entered into a Free Prize draw. Five winners will be drawn at random from all eligible entries by the Promoter
16. The winner will be notified by personal message within 28 days of the closing date. If the winner cannot be contacted or does not claim the prize within 14 days of notification, the promoter reserves the right to withdraw the prize from the winner and pick a replacement winner.
17. The Promoter's decision in respect of all matters to do with the competition will be final and binding and no correspondence will be entered into.
18. The winner agrees to the use of his/her name and in any publicity material related to the prize draw. Any personal data relating to the winner or any other entrants will be used solely in accordance with (UK) data protection legislation and will not be disclosed to a third party without the entrant's prior consent
19. The promoter reserves the right to refuse entry, or refuse to award a prize to anyone in breach of these terms and conditions
20. The promoter reserves the right to hold, void, cancel, suspend or amend the promotion where it becomes necessary to do so
21.. This promotion is in no way sponsored, endorsed or administered by, or associated with Facebook, Twitter, Instagram or any other social network. You are providing your information to the Promoter and not to any other party. The information provided will be used in conjunction with the following privacy policies found at https://www.recycled-papers.co.uk/privacy-policy and https://www.antalis.co.uk/business/home/privacy-policy.html
22. The competition and these terms and conditions shall be governed by the English Laws any disputes arising from the competition shall be settled by the competent court of London having sole and exclusive jurisdiction.